Gameplay
Chun Li is an aerial based character. She can perform a triple jump which allows her to extend her combos. She also has a Hyper Combo exclusive to this game, the Shichisei Senkuu Kyaku.
Moveset
Theme Song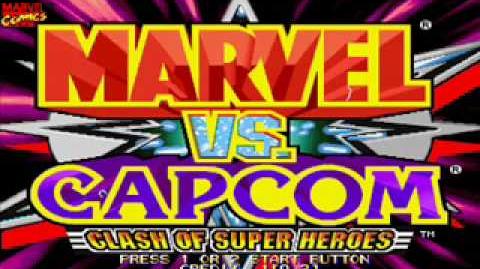 Chun-Li's theme in Marvel vs. Capcom: Clash of Super Heroes.
Gallery
Shadow Lady
Shadow Lady is a darkened version of Chun Li. She plays nothing like Chun and her moves are very different as well. She can be selected by ???
Moveset
| Move Name | Input |
| --- | --- |
| Miracle Drill | + |
| Rainbow Missile | + |
| Infinity Leg | |
| Sky Counter Crash | + |
| Plasma Barrier | +, |
| Big Bang Laser | +, or |
| Galaxy Missile | + |
| Final Mission | + |
Gallery